About Us
December 2, 2019
2021-03-22 8:04
About Us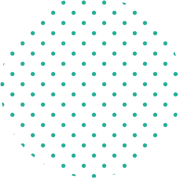 When i was in 11th class i started taking classes from sanjeev sir he was so good. he teach us with lots of enjoyment so that you will not get bored and feel very comfortable and find easy to study accounts he help me a lot in my weak areas now I'm in DU studying psychology hons because of him i scored good in my 12th class and i got admission in delhi university thank you for teaching me and supporting me throughout my struggle ☺
Bharti
"Best out of the best in the online coaching field ..."
by 700+ Students for 3200+ Sales
I had scored 95 marks in accountancy in 12th standard only because of Sanjeev sir . He is the best teacher i had ever seen in my life. His way of teaching brought the best out of you.
Nisha Bajeli
Together expand and grow
Students Enjoy Our Companionship in Teaching.
As learners, people can enjoy great companionship from MaxCoach mentors and educators. We can help you develop and grow at your best.
Subscribe Newsletters
Enter your email address to register to our newsletter subscription
delivered on a regular basis!